BOTASKI Seseña Waterski Complex, dirigido por Ricardo Botas y Cristina Medem, está situado en un lugar realmente privilegiado en Castilla la Mancha, en el municipio de Seseña, a 10 minutos de Aranjuez, 30 minutos de Toledo y a 30 minutos del sur de Madrid.
BOTASKI Seseña Waterski Complex run by Ricardo Botas and Cristina Medem is a two man made lake waterski Complex located in the council of Seseña, region of Castilla la Mancha, in a really privileged environment 10 min. away from Aranjuez, 30 min. from Toledo and 30 min. from Madrid.
Ricardo Botas y su familia se han dedicado en los últimos años al desarrollo y transformación de BOTASKI Seseña Waterski Complex, creando 2 lagos artificiales, diseñados específicamente para el esquí náutico.
2 lagos protegidos del viento y con las orillas específicamente diseñadas para absorber las olas.

Ricardo Botas and his family have spent the last few years developing BOTASKI Seseña Waterski Complex creating 2 perfect arenas designed specifically for waterskiing.
2 lakes long and narrow with high ridges all around to protect the water and banks designed to absorb wakes.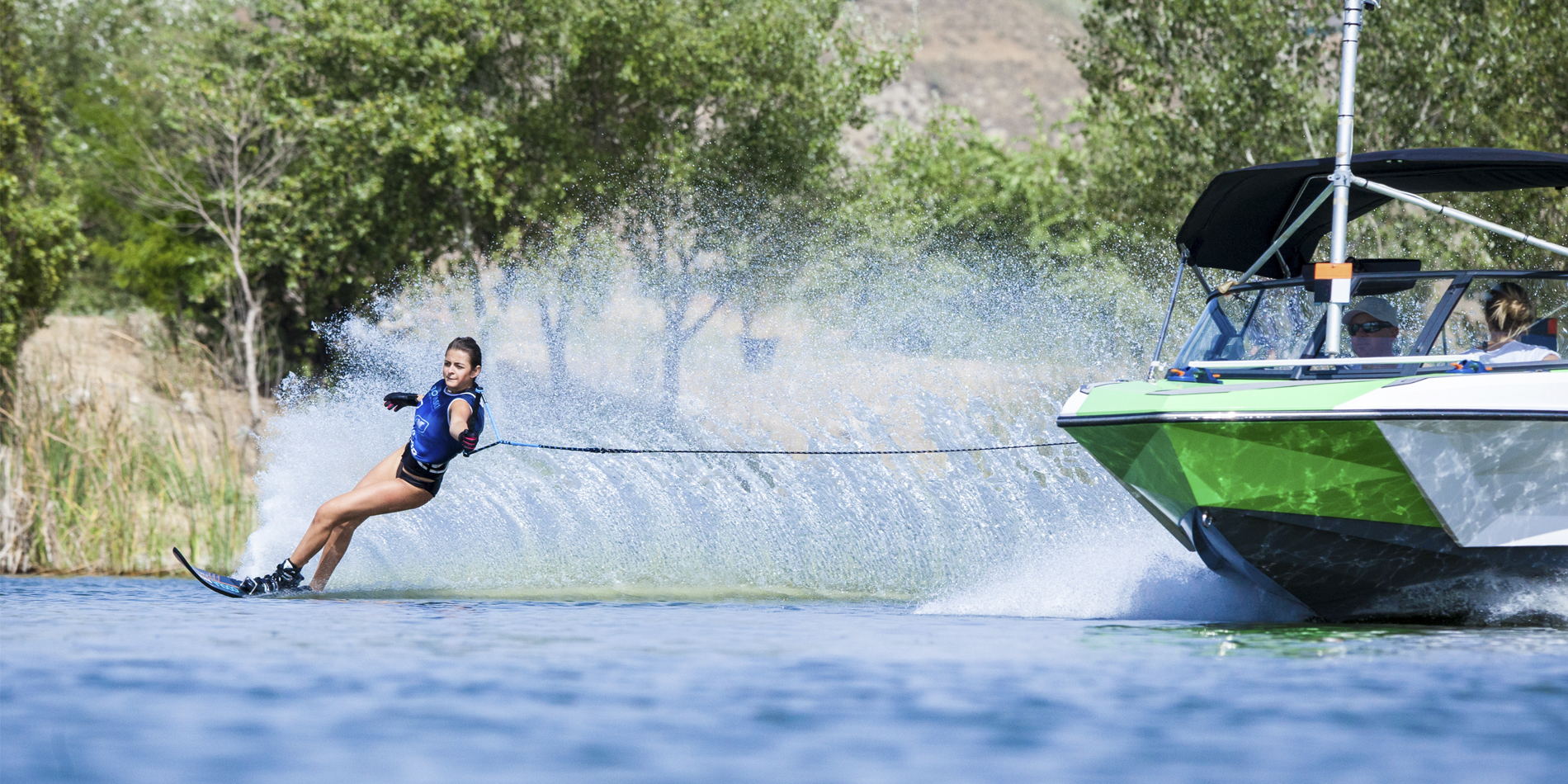 En BOTASKI Seseña Waterski Complex creen que el esquiador es el protagonista y por eso trabajan para que tenga las mejores condiciones posibles, por ello han confiado en Nautique, una empresa dedicada durante 90 años al diseño y evolución de embarcaciones de esquí náutico. Todo ello les ha llevado a crear la nueva Ski Nautique 2019, consideraba por los expertos, la mejor embarcación para la práctica del esquí náutico.
At BOTASKI Seseña Waterski Complex the skier is the main priority and the Botas team focuses on giving the skier the best possible experience. This includes pulling every skier with the best boats in water skiing, the Ski Nautique. Nautique is a company dedicated in designing the finest waterski boats in the world for over 90 years, resulting the best waterski boat in the market, the all new Ski Nautique 2019.
Todo ello lo convierte en uno de los mejores lugares para la práctica del esquí.
All this makes BOTASKI Seseña Waterski Complex one of the best World Waterski sites.